Renaissance Flexible Yield Fund
A global, multi-sector fixed income mandate from acclaimed DoubleLine® bond portfolio manager Jeffrey Gundlach:
Tactical allocation - Designed to capture opportunistic gains from market fluctuations
Active duration management - Can help contain risk in all interest rate environments
Diversified sources of yield - Access to a broader range of fixed income securities
"DoubleLine's relationship with CIBC Asset Management ranks as one of our most successful strategic partnerships, particularly outside the U.S. Over our 4-year relationship-to-date, CIBC has helped Canadian investors achieve their investment goals by growing the Renaissance Flexible Yield Fund to over $1 billion USD. I look forward to our continued shared success as we bring our thought leadership and investment management to CIBC's advisor community."
Jeffrey Gundlach, CEO, Chief Investment Officer of DoubleLine Capital (June 2020)
Video Insights
Flexible Yield Update
May 2017
Jeffrey Sherman, Deputy Chief Investment Officer
DoubleLine®
Flexible Yield Revealed
April 2016
Jeffrey E. Gundlach, Chief Executive Officer & Chief
Investment Officer
DoubleLine®
Partner with experts
Jeffrey Gundlach is the Chief Executive Officer of DoubleLine. He is a graduate of Dartmouth College, summa cum laude, with degrees in Mathematics and Philosophy.
Mr. Gundlach is recognized as an expert in bonds and other debt-related investments. In 2012 and 2015, Bloomberg Markets magazine named him one of the "50 Most Influential"1. In 2013, Mr. Gundlach was named "Money Manager of the Year"2 by Institutional Investor and in 2014 he was named one of Forbes "Most Powerful People"3.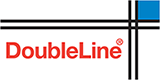 Resources
Video: It's the "Real" Yield That Matters

Contact Us
Bloomberg Markets magazine, 2012 and 2015.
Institutional Investor, www.usinvestmentawards.com, May 2013 and 2014.
Forbes Magazine, "The Most Powerful People List", November 5, 2014 http://www.forbes.com/powerful-people.